Get to know the talented, dedicated people who make our Bayit run!
Browse our website, call us at 718-796-4730, stop by and visit, or drop us an email. We want to get to know you!

Steven Exler
Senior Rabbi
Cell 917-494-3380
ext 108 ravsteven@thebayit.org
Rabbi Steven Exler is from Baltimore. His ordination is from Yeshivat Chovevei Torah. He feels blessed to be part of the Bayit family. He is married to Shira Billet and is Abba to Ilan Shmuel, Talya Adira, Yair Lev and Aviv Raanan.

Ezra Seligsohn
Associate Rabbi
Cell 610-405-5725
ext 219 ravezra@thebayit.org
Rabbi Ezra Seligsohn, a Philadelphia native, received Smicha from Yeshivat Chovevei Torah. He feels privileged to call the Bayit home. He spends most of his time with his family: Ma'ayan, Ronen, Asher and Boaz.
Bracha Jaffe
Associate Rabba
Cell 443-983-5083
ext 106 rabbanitbracha@thebayit.org
Rabbanit Bracha Jaffe is a proud graduate of Yeshivat Maharat, following her soul after a career in hi-tech. Equally at home in Israel and in the US, she feels honored to be a member of the clergy team at the Bayit.
Richard Langer
Executive Director
Temporary # 732-626-5902
ext 104 richard@thebayit.org
Richard joined the Bayit in Sept, 2011 after a 20+ year career in small business management.

Avi Weiss
Rabbi in Residence
Temporary # 929-269-2892
ext 102 ravavi@thebayit.org
Rabbi Avraham (Avi) Weiss is the Rabbi in Residence at the Bayit, founding president of Yeshivat Chovevei Torah Rabbinical School (YCT) and founder of Yeshivat Maharat.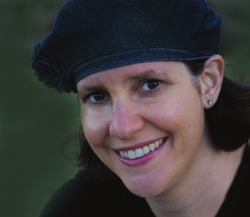 Sara Hurwitz
Rabba
Cell 646-337-4047
ext 107 rabbasara@thebayit.org
Rabba Sara is thrilled to be serving as clergy at the Bayit. She was ordained by Rabbi Weiss and Rabbi Daniel Sperber in 2009. She also serves as Dean of Yeshivat Maharat and lives in Riverdale with her husband, Josh Abraham and their 4 boys.
pHYLLIS nEWSOME
Bookkeeper
Temporary # 201-503-4923
ext 103 finance@thebayit.org
Joined the Bayit in 2004. Has two amazing daughters and was very involved in leadership roles at the local Public Schools for many years.
TAYLOR BRITVAN
social worker
Cell # 917-873-5937
tbritvan@jbfcs.org
Taylor Britvan graduated from Columbia University School of Social Work in 2019 where she specialized in health, mental health, and disabilities. She is very excited to be working with the congregants of Hebrew Institute of Riverdale!​
Yali Szulanski
youth director
Cell # 845-418-2781
ext 120 yali@thebayit.org
Yali Szulanski is a teacher, spiritual educator, writer and life-long learner. She is thrilled to be part of HIR's Youth Department, and help it evolve. She lives in Riverdale with Ben, Zoey, and Eliezer.

Bryan Cordova
Facilities Manager
Temporary # 914-809-0203
ext 121 bryan@thebayit.org
Bryan has been with the Bayit since 2009. He enjoys getting to know all the Bayit members and making sure the day to day needs of the building are taken care of and that all events run as smoothly as possible. Bryan lives in the Bronx and has two sons, Julian and Nicholas.
Yael Oshinsky
Program Associate
Temporary # 201-503-5562
ext 116 yael@thebayit.org
Yael joined the Bayit in 2006 and has an M.A. in Journalism and Communications from Bar-Ilan University.
sHULI bOXER rIESER
Assistant to Rabbi Weiss
Temporary # 929-269-2892
ext 102 shuli@thebayit.org
Originally from Vancouver, Shuli worked as an elementary school teacher before joining the Bayit in 2003.
Sun, September 19 2021 13 Tishrei 5782