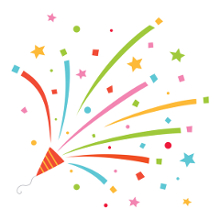 Celebration Kiddush Sponsorship
Each month we hold a Celebration Kiddush honoring those with special occasions during the month. Donations of $18 or more will be recognized by naming celebrants in our Bayit Bulletin and during announcements on Shabbat.
Our Next Celebration Kiddush will take place on January 18th in conjunction with Name Tag Shabbat.
Celebrate all of the birthdays, anniversaries, graduations, milestones, achievements, and other special occasions this January.
All are encouraged to wear their name tag and join us for fun activities that will help you make new connections with fellow members!
To sponsor, please fill out the form below with some basic information.
March 2020 Celebration Kiddush
Important: You must click submit and choose a payment option on the next screen in order for your registration to process correctly. If you choose "bill to my account" as your payment method, when you click the "confirm and continue" button the charge will be added to your account.
Technical note: if you are not logged in to your account you will be required to pay immediately. For assistance logging in to your account please email richard@thebayit.org
Sun, September 19 2021 13 Tishrei 5782